Jazz at the Memo swings safely into 2021 with a new season and a much, much bigger room. Winter welcomes the popular music series ascended into the gorgeous, acoustically superb 556-seat Anderson Theater, allowing for up to 139 casual fans and jazz aficionados alike. Complimentary wine tastings for all Jazz at the Memo performances will be provided by Over-The-Rhine's own  Revel OTR Urban Winery.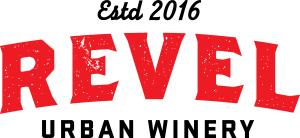 Enjoy the finest of Cincinnati's thriving jazz scene, including some of the city's preeminent female and BIPOC artists.
On-site for a show? Click here for mobile bar ordering through Noble.
Memorial Hall is committed to keeping patrons and performers safe through the following measures:
6' social distancing between all parties

Masks required for patrons at all times

Hourly disinfecting of "high-touch" surfaces throughout the building

Placement of hand sanitizing stations throughout the building

Utilizing safer steam heat to warm the building

Constant cycling of fresh air into the building via our Dedicated Outdoor Air System.
Whereas a more casual environment was possible in pre-COVID times, seating will now be assigned in the Anderson Theater. Accordingly, we recommend that patrons pre-order their tickets. Doors and house open at 6:30pm.
More about Revel OTR Urban Winery:
Revel is a boutique urban winery, full bar, wine collective and event space. Located in Cincinnati's historic and progressive Over-The-Rhine neighborhood, we specialize in handcrafted small batch wines including our Cabernet Sauvignon *Silver Medalist* 2020 Cincinnati International Wine Festival. Other featured wines include our Malbec, Sangiovese, Carménère, Black Sheep Blanc, Black Sheep Rosé and Black Sheep Red Blend Rouge. Revel wines are made 100% onsite with fruit sourced from CA, WA and Chile using a process that originated in Italy by the Maieron family which has been passed down generation to generation.
Monday, January 11, 2021 – We Are the Walrus: The Beatles - Jazz Style
We Are the Walrus brings you your favorite Beatles tunes in a fresh Jazz style. Featuring Spencer Merk (trombone), Christian Paradiso (saxophone, clarinet), Ryan Jones (keyboard), Justin Dawson (bass), Derek Johnson (drums)
Monday, January 18, 2021 – "Nine Decades and Counting: Philip Paul with his Trio"
Ohio Heritage Fellow and Cincinnati Jazz Hall of Fame inductee Philip Paul brings his current trio – pianist Tom Schneider and bassist Matt Holt – to Memorial Hall for an evening of jazz, blues, bossa-nova, and American Songbook standards, in arrangements honed in residencies at the Cincinnatian Hotel, Arnold's, and the Symphony Hotel.
Monday, January 25, 2021 – The Music of Weather Report, featuring Noise Police
A celebration of the diverse catalog of jazz fusion pioneers Weather Report. From the energetic and uplifting to the sublime, this is music you will feel. Featuring Josh Kline (sax), Mike Darrah (keyboard), Dominic Marino (keyboard/percussion), Aaron Jacobs (bass), Devon Leigh (drums)
Monday, February 1, 2021 – New Vocal Standards of Jazz
Gifted young vocalist Beth Ann Wipprecht makes her Memorial Hall debut in a program devoted to the newest entries to the Great American Songbook, tunes from the 2000s that have become instant jazz standards. Steve Goers, CCM professor and music director of Memorial Hall's TOMMY and RING OF FIRE, accompanies.
Monday, February 8, 2021 – The Ron Jones Trio Plays the Great American Songbook
Dig the group's swinging, soulful approach the Great American Songbook! Featuring Ron Jones (alto saxophone), Rob Allgeyer (piano), Sonny Stephens (bass)
Monday, February 15, 2021 – Singin' and Swingin' with Mandy Gaines and the Brad Myers Trio
Extend the romance of Valentine's Day with Mandy and this killer band! Featuring Mandy Gaines (vocals), Brad Myers (guitar), Mike Sharfe (bass), Josiah Wolf (drums)
Monday, February 22, 2021 – Mambo Jazz Magic
Stocked with an all-star cast of Cincinnati-area musicians from the bands Tropicoso, ZUMBA, Mambo Diablo, Salsa Renegades and the Blue Wisp Big Band. Featuring Michael Sharfe (bass), Charles Ali Schweitzer (percussion), Baba Charles Miller (percussion), Brian Batchelor-Glader (piano), Tim McCord (reeds), John Zappa (trumpet)
Monday, March 1, 2021 – Sassy Sings: A Tribute to Sarah Vaughan
The Emily Grace Jordan quartet will pay tribute to the Divine One, Sarah Vaughan, by exploring songs from her early albums. Featuring Emily Grace Jordan (vocals), Phil DeGreg (piano), Aaron Jacobs (bass), Matt McAllister (drums)
Monday, March 8, 2021 – The Sergio Pamies Trio Rides Again
Newly-appointed CCM jazz faculty member Sergio Pamies makes his Cincinnati debut in a program featuring modern jazz with some Latin touches. Featuring Sergio Pamies (piano), Aaron Jacobs (bass), Luke Berger (drums)
Monday, March 15, 2021 – Both Sides Now: A Jazz Tribute to Folk Classics
You'll get to see "Both Sides" of upcoming bassist and vocalist Julia Higgins during this tribute to her favorite folk heroes. Featuring Julia Higgins (bass, vocals), Brandon Coleman (guitar), Dan Karlsberg (piano)
Monday, March 22, 2021 – The Music of Marc Fields
Celebrated trombonist and CCM instructor Marc Fields offers a rare program comprised of his original compositions. Featuring Marc Fields (trombone, composer), Jim Connerly (piano), Jim Anderson (bass), Art Gore (drums)
Monday, March 29, 2021 – Swingin' In Spring with the Pamela Mallory Quartet
"Spring can really hang you up the most…" but not after a year like 2020!! Featuring Pamela Mallory (vocals), Wayne Yeager (piano), Mike Sharfe (bass), Jim Leslie (drums)
Season Extended! Join us for 3 extra shows in April in the Anderson Theatre: 
Shades of Blue, featuring The Duo Tachoir
Monday, April 12, 2021, 7 p.m.
Internationally demanded vibraphone / piano collaboration The Duo Tachoir debuts selections from their brand-new album, Shades of Blue. Veterans of jazz festivals including Montreaux, Northsea, Montreal, Pittsburgh and more, Nashville-based Duo Tachoir offers their first Cincinnati performance in recent memory. Featuring Marlene Tachoir (piano, voice) Jerry Tachoir (vibraphone).
Soulful Songs of Love with the Dixie Karas Quartet
Monday, April 19, 2021, 7 p.m.
One of the Queen City's best-loved divas, Dixie Karas brings lends her powerhouse vocals to an evening of treasured love songs from every generation. A full-time music professional, Dixie effortlessly leaps from soothing melodies to fierce soulful deliveries, her commanding presence connecting with listeners in a way that makes them a part of the magic. Featuring Dixie Karas (vocals), Ted Karas (guitar), Aaron Jacobs (bass), John Taylor (drums).
Brasilia Plays Jobim
Monday, April 26, 2021, 7 p.m.
Brasilia is a Cincinnati based band that fuses the improvisational influences of American jazz with the wide pallet of Brazilian musical styles, featuring an all CCM Jazz faculty lineup. For this concert they feature the music of Brazil's most internationally celebrated composer, Antonio Carlos Jobim. Featuring Phil DeGreg (piano), Kim Pensyl (trumpet), Rusty Burge (vibraphone), Aaron Jacobs (bass) and John Taylor (drums).
Special Announcement: Jazz at the Memo extends to Washington Park for spring and summer.
 Jazz in the Park is programmed in collaboration with Jazz at the Memo. This series is presented by GBBN and the Segoe Foundation.
Full lineup:
3-May: Focus On Truth, featuring the Mike Wade Quartet
10-May: Old Green Eyes Trio
17-May: Keigo Hirakawa Trio
24-May: Chicago Meets Cincinnati, featuring Petra Van Nuis
7-Jun: Five Little Bears
14-Jun: Hall Pass
21-Jun: The New Standard, featuing Noise Police
28-Jun: The Pat Kelly Quartet
5-Jul: The Midwestern Swing
12-Jul: Mambo Combo
19-Jul: Spherical Agenda
26-Jul: Rick VanMatre Quartet
2-Aug: The Steely Organ Trio
9-Aug: Jazz Attack
16-Aug: Slice
23-Aug: Ricky Nye, Inc.
30-Aug: Queen City Cabaret