PINKALICIOUS, The Musical
PINKALICIOUS, The Musical
Book by Elizabeth Kann & Victoria Kann
Music by John Gregor
Lyrics by John Gregor, Elizabeth Kann & Victoria Kann
Based on the book "Pinkalicious" by Victoria Kann & Elizabeth Kann
In Pinkalicious The Musical, Pinkalicious can't stop eating pink cupcakes despite warnings from her parents. Her pink indulgence lands her at the doctor's office with Pinkititis, an affliction that turns her pink from head to toe – a dream come true for this pink loving enthusiast. But when her hue goes too far, only Pinkalicious can figure out a way to get out of this predicament.
Pinkalicious The Musical debuted at the McGinn/Cazale Theatre in New York on January 13, 2007, in a Vital Theatre Company production directed by Suzu McConnell-Wood. The musical immediately moved to a larger space Off-Broadway and has played at a number of venues in Manhattan since then. It is currently performing at Theater at Blessed Sacrament.  In 2008, Teresa K. Pond took over the helm as director as the production moved into Canada and continued to tour extensively around the United States, bringing joy to children and their families across the country.  Some of the states visited include Arkansas, Colorado, Connecticut, Delaware, Iowa, Illinois, Indiana, Kansas, Louisiana, Maine, Massachusetts, Michigan, Mississippi, New Jersey, New Mexico, New York, Ohio, Oklahoma, Pennsylvania, South Carolina, Tennessee, Texas, Vermont and Virginia. Sam Viverito currently maintains the production.
John Gregor (Music, Lyrics and Orchestrations) wrote the book, music and lyrics for With Glee, which premiered off-Broadway at the Kirk Theater. John's adaptation of Gogol's The Overcoat has been presented in London at the Bridewell Theatre, Barrington Stage Company and The NY International Fringe Festival. Vital Theatre credits include The Changeling and The Bully. Graduate of the NYU Musical Theater Writing Program.www.johngregormusic.com
Elizabeth Kann & Victoria Kann (Book and Lyrics), co-authors of the New York Times best-selling children's picture books "Pinkalicious" (HarperCollins, 2006) and "Purplicious" (HarperCollins, 2007), which Victoria also illustrated, are sisters who grew up in Brooklyn.
Victoria's award-winning artwork has graced the covers and pages of magazines, newspapers and books. She is also the author-artist of four #1 New York Times bestselling books, "Aqualicious", "Emeraldalicious", "Silverlicious", and "Goldilicious". On May 2, 2017, she will release her newest book, "Peterrific", in which Pinkalicious's brother, Peter, decides to build a tower that will reach the moon. A graduate of Rhode Island School of Design, Victoria teaches at the School of Visual Arts in NYC.
Elizabeth's writing has appeared in a variety of newspaper and print publications. She is also a doctor with degrees from Vassar, Columbia and Albany Medical College.
The #1 New York Times-bestselling Pinkalicious picture book series has sold more than 22 million copies in all formats. It has been translated into 8 languages and is sold in 9 countries. Apart from the stage musical, the series has inspired lines of party goods, toys, bicycles, furniture, and dolls. Visit www.thinkpinkalicious.com.
VITAL THEATRE COMPANY is dedicated to producing entertaining and educational theatre for young audiences.   It commissions and produces three to five musicals for children each season. Since its founding in 1999, Vital Theatre Company has been honored with the Off-Broadway Alliance Award for Best Family Musical, two Awards for Excellence by the Off-Off Broadway Review, and has received high acclaim from audiences and critics alike for being "a wonderful place for parents to introduce their kids to the glories of live theatre, done well and at modest prices" (Off-Off Broadway Review). Vital Theatre Company has presented over 100 original productions for hundreds of thousands of children and their families.
---
Make your trip to the theater even more Pinkalicious with a post-show Pinkalicious Tea Party. The Tea Party will include a group photo with the cast of PINKALICIOUS, The Musical, a scrumptious pink cupcake from Three Sweet Girls, and a children's tea service. The tea party experience will take place on the first floor Memorial Hall Gold Room (sorry, we don't have a pink room!) immediately following each performance, and last 30 – 40 minutes. Upgrade your tickets to include the Pinkalicious Tea Party for just $16.
Thank you to our program sponsor Gorilla Glue.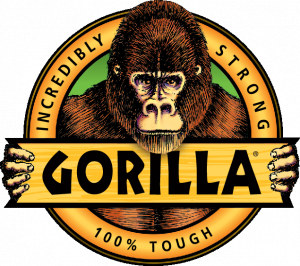 Category:
Family Theatrical
Price:
$14 for the show, $16 extra to attend post-show Tea Party (Tea Party is SOLD OUT)
Purchase Tickets
View Seating Chart
Back to all shows