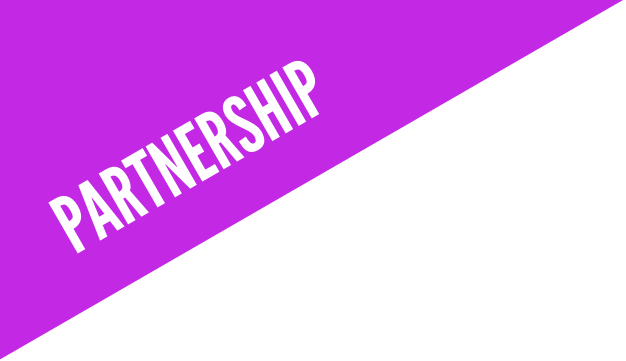 Celebrate the Series: The Tillers and Honey & Houston
"CELEBRATE THE SERIES" CONCERTS TO BENEFIT THE
LONGWORTH-ANDERSON SERIES & FRIENDS OF MEMORIAL HALL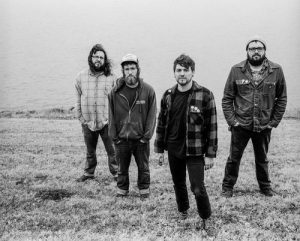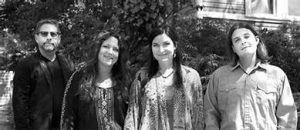 The Memorial Hall Society invites you to "Celebrate the Series", a multi-event evening featuring concerts by two of our region's most acclaimed Americana bands, The Tillers and Honey & Houston, on Thursday, October 18 at 6:00 p.m. at Memorial Hall OTR.
The event benefits the Society's multi-genre contemporary music Longworth-Anderson Series ("LAS") launched in early 2017 and showcasing Grammy Award-winning performers and bands. A portion of the funds raised will be contributed to the "Friends of Memorial Hall."
The evening, celebrating the success of LAS's first two seasons, will also include a pre-concert reception beginning at 6:00 p.m. with complimentary light bites and beverage tastings (cash bar) from Keystone Bar & Grill, Taste of Belgium, OCD Cakes, The Skeleton Root urban winery, and Platform Beer Co. The reception honors LAS's "Friends & Founders" who have helped establish the Longworth-Anderson Series as an important new addition to Cincinnati's entertainment calendar. Honey & Houston's concert begins at 7:00 p.m. followed by The Tillers at 8:00 p.m.
Special thanks to The Tillers and Honey & Houston for helping the Society raise funds to support LAS and the preservation of Memorial Hall's intimate theater, the "home" of the Longworth-Anderson Series.
Suggested donation is $25 to benefit LAS and the Friends of Memorial Hall. 50 free tickets are also available in the side balcony (look for the Community Tickets price in sections 400 & 800 to reserve these; ADA Community Tickets in the Orchestra may be requested by phone at (513)977-8838). Everyone is welcome to attend Celebrate the Series!
Donations will be matched by The George and Margaret McLane Foundation.
---
THE TILLERS are Mike Oberst, Sean Geil, Aaron Geil, and Joe Macheret. They've been thumping their own distinctive sound of string band-style folk music for a decade, riding it all over the country and across the sea. Four studio albums and one live record have won them praise as modern folk storytellers of the national soundscape. From place to place, they carry with them more instruments, new songs, and funnier stories. They are Cincinnati's traveling minstrels.
www.the-tillers.com
Hailing from Northern Kentucky, Lauren Houston and Heather Turner are the fuel behind the fire of HONEY & HOUSTON. Joined by multi-instrumentalist Mark Cretcher and drummer Daniel Peterson, the band has quickly become a fixture on the Cincinnati scene. The group blends diverse influences with sweet melodies and goose bump-inducing harmonies. They recently released their debut album Barcelona to immediate critical acclaim.
www.honeyandhouston.com
---
Established in 2004, the CINCINNATI MEMORIAL HALL SOCIETY (CMHS) is a trustee-led, nonprofit organization dedicated to preserving the history and enhancing Memorial Hall as a place for culture, arts, and community. In 2012, CMHS led the revitalization of Memorial Hall, resulting in its comprehensive renovation completed in 2016 by the Cincinnati Center City Development Corporation (3CDC), CMHS, and Hamilton County. CMHS provides community input for the operation and programming of Memorial Hall; coordinates the "Friends of Memorial Hall" group; and provides high-quality entertainment for a diverse audience through its multi-genre music series, "The Longworth-Anderson Series."
The LONGWORTH-ANDERSON SERIES features nationally recognized performers in the intimacy of the freshly-renovated Memorial Hall. This exciting, annual series features contemporary artists from a variety of musical genres including Americana, bluegrass, blues, country, folk, gospel, indie rock, jazz, pop, R&B, soul, and world music. Events that are part of the series provide an entire evening of entertainment including pre- and post-show concert receptions that feature light bites and beer & wine tastings from popular Cincinnati restaurants, craft beer brewers, mixologists, and wine distributors.
Category:
Longworth-Anderson Series
Date:
Thu, October 18, 2018
Price:
$25. A Limited number of free community tickets are available
Join the Friends & Founders
Purchase Tickets
View Seating Chart
Back to all shows

Longworth-Anderson Series
An Evening With: Stephen Marley Acoustic
The second son of Bob and Rita Marley, eight time Grammy winning musician and producer Stephen was born on April 20, 1972; he began his career as a precocious six-year old singing, dancing and playing percussion with his siblings in…

Longworth-Anderson Series
The Lone Bellow with special guest Robert Ellis
Dear Lone Bellow Family, We have a special announcement.… This fall, you're cordially invited to the TRIIIO Tour. For some time now, we've done a mid-set performance around one microphone at our shows, and we've decided to make an entire…