RESCHEDULED Aoife O'Donovan with String Quartet
Longworth-Anderson Series presents
Aoife O'Donovan "Songs & Strings"
Recognized for her ethereal voice and substantive songwriting, AOIFE O'DONOVAN is also known for her collaborations.  Called "a vocalist of unerring instinct" by the New York Times, O'Donovan is one of the most sought-after singer-songwriters of her generation and her career has allowed her to collaborate with some of the most eminent names in music across a wide variety of genres.  Co-founder of the bands Crooked Still and I'm With Her, O'Donovan is the featured vocalist on The Goat Rodeo Sessions, the Grammy-winning album by Yo-Yo Ma, Stuart Duncan, Edgar Meyer, and Chris Thile. O'Donovan also sings in the house band on the radio variety show Live From Here.
Spring 2020 will bring a new program from O'Donovan titled Songs & Strings where, alongside a string quartet, she will perform the song cycle "Bull Frogs Croon."  Written and developed with Jeremy Kittel and Teddy Abrams, the piece uses stunning text by the late, and former Poet Laureate of Oregon, Peter Sears, which premiered in 2015 at the Britt Festival.  The remainder of the evening will mix songs from her expansive career with a few traditional favorites.
Be part of another Longworth-Anderson Series evening of great music, food, and drink.  Complimentary pre-concert reception features live local music and light bites & beverage tastings from premier local restaurants and distributors.  Reception runs from 5:30-7:00 p.m. and concert begins at 7:00 p.m.
www.aoifeodonovan.com
www.longworth-andersonseries.com
Facebook
Instagram
Twitter
Spotify
Apple Music
---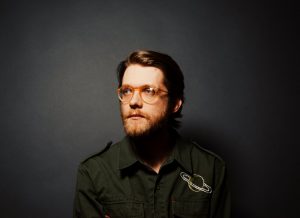 Born in the last year of the 1980s, Taylor Ashton grew up surrounded by the Pacific Ocean and the old growth rainforests of Canada's west coast. His songs are inspired by the primeval crookedness of traditional old-time music, the humor and heartbreak of Randy Newman, the cosmic emotionality of mid-career Joni Mitchell, and the sage vulnerability of Bill Withers. Somehow, he finds a way to make this all work on the clawhammer banjo.
He spent most of late teens and 20s as the frontman of Vancouver-based five-piece Fish & Bird, releasing four albums of heady progressive folk and gracing stages like the Winnipeg Folk fest, the Vancouver Folk Fest, and Glasgow's Celtic Connections festival. In the past few years he has increasingly spent his days in New York City. His most recent release finds him swapping songs with Grammy-nominated songwriter and guitarist Courtney Hartman, on the pair's 2018 duo album Been On Your Side. The album is an acoustic, stripped-down affair, which Rolling Stone had to admit, "packs a punch in today's mainstream".
Between other projects, Taylor has also written or co-written songs on albums by Boston's Laura Cortese, Brooklyn's Benjamin Lazar Davis, and Nashville's Rachel Baiman. And after well over a decade of varied and fruitful collaborations, Taylor is excited to finally release his debut solo recording in 2020. Keep your ears peeled…
Category:
Longworth-Anderson Series
Date:
Thu, September 17, 2020
Donate To Support LAS
Purchase Tickets
View Seating Chart
Back to all shows